2002 Suzuki SV650S

Here's some pictures of my new (2/02) SV650S. It's quite a step up from my 1999 Kawasaki Ninja 500 - now I just need to wait for the weather to warm up!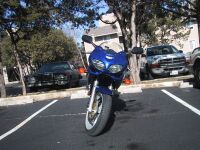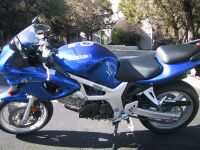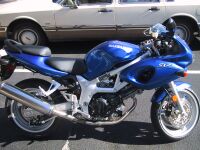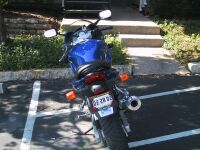 Modifications
I've been modifying the bike lately - here's some pictures with the updates.

Done:
Scorpion stainless steel slip-on
Flush front turn signals
Frame sliders
Competition Werkes Fender Eliminator kit
Xenon headlights
15W front fork oil (really helps with brake diving)
MSF Experienced Rider Course
Swap out position light with a blue PIAA 194 bulb
Track day
Todo:
More track days
New bike!